Transition from charging base to surface-area wireless power system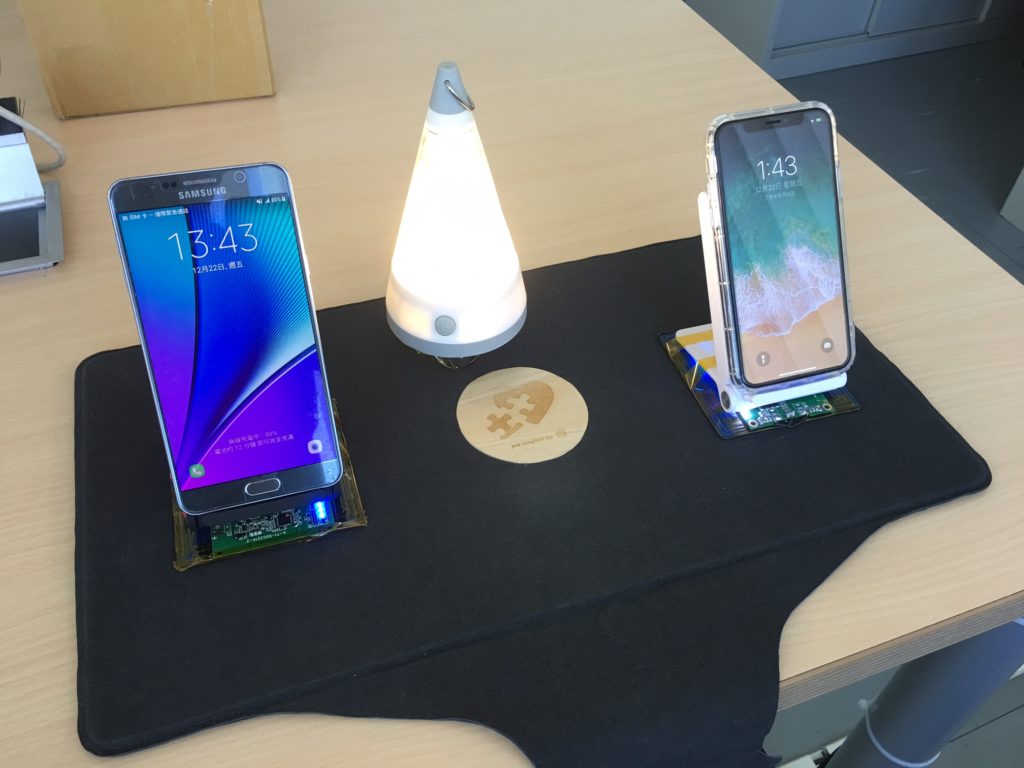 With a breakthrough in the design of antenna and power amplification circuit in the wireless power transmitter, this demonstration of surface-area MR wireless power system by JJPlus and EPC is intended for furniture makers and hotel chains for their consideration of a possible wireless powered bedside table – A wood veneer measuring 21 by 11 inches fitted, underneath, is JJPlus WCTP401 Airefuel Class 4 PTU with a flat-area antenna spanning the width of the wood which forms part of the resonator circuit driven by an advanced power amplification circuit with a total 30w of resonant power.  Multiple devices, fitted with MR receivers, can be powered at the same time with arbitrary placement on the surface of the wood.  A lamp, a baby monitor, an alarm clock, a speaker, a smart watch (and a phone which has just been taken off) are the examples of the possibilities. (note: WCTP401 can also be packaged as a "surface-area power pad" for applications such as a gaming pad or a work-desk power pad. Creating a wireless powered hotel suite is now one step closer to reality!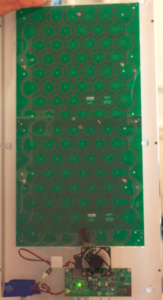 Get a load of WCTP401's antenna!
In order to provide resonant power to a large surface area without interference to the surrounding devices, the magnetic field has to be confined within about 2 inches from the surface while spreading across the surface evenly.  With precise calculation and simulations, the interlocking honeycomb antenna design manipulated the magnetic field perfectly providing 100% spatial freedom for multiple devices "drop-and-power" users experiences.
Do you have a surface-area wireless power product concept that you want to bring to market?